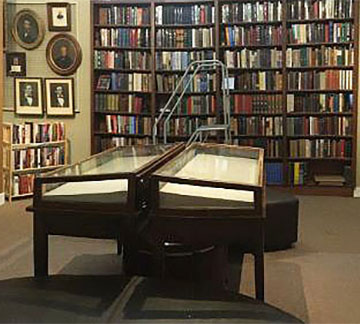 You can have a Personal Shopping Experience via Zoom with Abraham Lincoln Book Shop, Inc.
A curated, exclusive, personal shopping experience with our knowledgeable staff provides a safe and convenient opportunity to get meaningful gifts for the history lover on your list; or something exciting for yourselg.
It's easy to make your appointment. Just complete the form below. After we receive your form, we'll be in touch and schedule your visit.
We look forward to helping you with your gift-giving needs-even if the recipient is you!
Oops! We could not locate your form.