A House Divided
Lincoln, Civil War, and U.S. Presidents
Allen J. Ottens
John A. Rawlins: No Ordinary Man
Airdate: 08/03/2021 @
3:00 pm

CST
Ottens' General John A. Rawlins: No Ordinary Man is the first major biography of Rawlins in over a century and traces his rise to assistant adjutant general and ultimately Grant's secretary of war.
Ottens presents the portrait of a man who teamed with Grant, who submerged his needs and ambition in the service of Grant, and who at times served as the doubter who questioned whether Grant possessed the background to tackle the great responsibilities of the job. Scroll down to watch the program.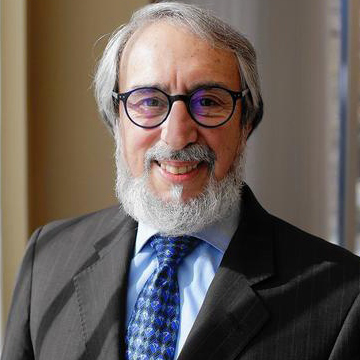 Daniel R. Weinberg, is president of the Abraham Lincoln Book Shop, Inc. The shop has an international reputation as experts in the buying, selling, appraisal and authentication of historical, literary, artistic, and museum properties etc., since 1938. He is also the founder of Author's Voice®; an interactive platform designed to bring the experience of a book signing to any device in any place across the world.
Daniel is co-author of Lincoln's Assassins: Their Trial and Execution and he has lectured extensively on the subject. He has appeared on both C-Span and the History Channel.