A House Divided
Lincoln, Civil War, and U.S. Presidents
Charles Calhoun
The Presidency of U. S. Grant
Airdate: 10/17/2017 @
12:00 pm

CST
Calhoun approaches Grant's presidency not as an incongruous or inconsequential sequel to his military career but instead as the polestar of American public life during a crucial decade in the nation's political development. He explores Grant's leadership style and traces his contributions to the office of president, including creating a White House staff, employing modern technology to promote the mobility of the presidency, and developing strong ties with congressional leaders to enhance executive influence over legislation. Scroll down to watch the program.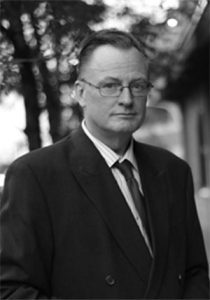 Bjorn Skaptason holds a M.A. in history from Loyola University Chicago.
He has published essays on Ambrose Bierce at Shiloh for the Ambrose Bierce Project Journal, on the United States Colored Troops in the campaign and battle of Brice's Crossroads for the West Tennessee Historical Society Papers, and in the Journal of the Illinois State Historical Society on The Chicago Light Artillery. A dealer in antiquarian books, Bjorn produces and guest hosts A House Divided for Author's Voice®, a live book discussion program streamed from Abraham Lincoln Book Shop, Inc. in Chicago.