A House Divided
Lincoln, Civil War, and U.S. Presidents
Edward Cotham, Jr.
Juneteenth: The Story Behind the Celebration
Airdate: 07/22/2021 @
3:30 pm

CST
Edward Cotham, Juneteenth: The Story Behind the Celebration, 1st ed, Signed on Bookplate

$

39.95
This program aired live on the book shop's Facebook page.
Juneteenth has been touted as a national day celebrating the end of slavery. Observances from coast to coast have turned this event into part of the national conversation about race, slavery, and how Americans understand, acknowledge, and explain what has been called the national original sin.
Using decades of research in archives around the nation, this book helps separate myth from reality and tells the story behind the celebration in a way that provides new understanding and appreciation for the event. Scroll down to watch the program.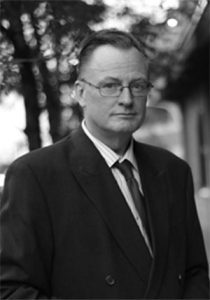 Bjorn Skaptason holds a M.A. in history from Loyola University Chicago.
He has published essays on Ambrose Bierce at Shiloh for the Ambrose Bierce Project Journal, on the United States Colored Troops in the campaign and battle of Brice's Crossroads for the West Tennessee Historical Society Papers, and in the Journal of the Illinois State Historical Society on The Chicago Light Artillery.
A dealer in antiquarian books, Bjorn produces and hosts A House Divided, a live book discussion program streamed from Abraham Lincoln Book Shop, Inc. in Chicago.