Ken Burns
Our America: A Photographic History
Airdate: 06/02/2023 @
12:00 pm

CST
With Our America: A Photographic History, Ken Burns has assembled a collection of images that, for him, best embody nearly two hundred years of the American experiment, taken by some of our most renowned photographers and by others who worked in obscurity. We see America's vast natural beauty as well as its dynamic cities and communities.
Please note that this is a special time for A House Divided. This program airs at 12 Noon, Central Time.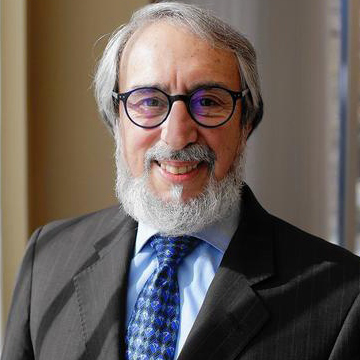 Daniel R. Weinberg, is president of the Abraham Lincoln Book Shop, Inc. The shop has an international reputation as experts in the buying, selling, appraisal and authentication of historical, literary, artistic, and museum properties etc., since 1938. He is also the founder of the Author's Voice®; interactive platforms designed to bring the experience of a book signing to any device in any place across the world. Daniel is co-author of Lincoln's Assassins: Their Trial and Execution and he has lectured extensively on the subject. He has appeared on both C-Span and the History Channel.