A House Divided
Lincoln, Civil War, and U.S. Presidents
Michael Burlingame
An American Marriage
Airdate: 06/01/2021 @
3:30 pm

CST
This program aired live on the book shop's Facebook page. 
Based on thirty years of research, An American Marriage describes and analyzes why The marriage of Abraham and Mary Lincoln.
During the Civil War, Lincoln pardoned a Union soldier who had deserted the army to return home to wed his sweetheart. As the president signed a document sparing the soldier's life, Lincoln said: "I want to punish the young man-probably in less than a year he will wish I had withheld the pardon." Scroll down to watch the program.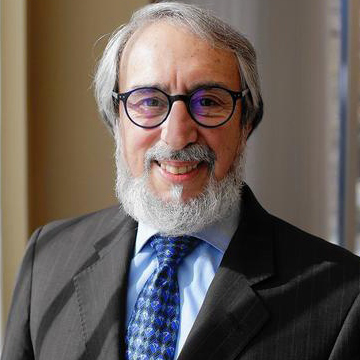 Daniel R. Weinberg, is president of the Abraham Lincoln Book Shop, Inc. The shop has an international reputation as experts in the buying, selling, appraisal and authentication of historical, literary, artistic, and museum properties etc., since 1938. He is also the founder of Author's Voice®; an interactive platform designed to bring the experience of a book signing to any device in any place across the world.
Daniel is co-author of Lincoln's Assassins: Their Trial and Execution and he has lectured extensively on the subject. He has appeared on both C-Span and the History Channel.