A House Divided
Lincoln, Civil War, and U.S. Presidents
Peter Cozzens
Tecumseh and the Prophet
Airdate: 10/27/2020 @
3:30 pm

CST
Join us when Daniel Weinberg talks with Peter Cozzens about his latest book, Tecumseh and the Prophet. The program airsLive on Facebook.
The first biography of the great Shawnee leader in more than twenty years, Tecumseh and the Prophet is the first to make clear that his misunderstood younger brother, Tenskwatawa, was an equal partner in the last great pan-Indian alliance against the United States.
Tecumseh and the Prophet presents the untold story of the Shawnee brothers who retaliated against this threat–the two most significant siblings in Native American history, who, Cozzens helps us understand, should be writ large in the annals of America. Scroll down to watch the program.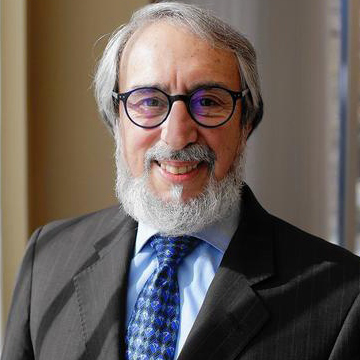 Daniel R. Weinberg is president of the Abraham Lincoln Book Shop, Inc. The shop has an international reputation as experts in the buying, selling, appraisal and authentication of historical, literary, artistic, and museum properties etc., since 1938. He is also the founder of the Author's Voice®; interactive platforms designed to bring the experience of a book signing to any device in any place across the world. Daniel is co-author of Lincoln's Assassins: Their Trial and Execution and he has lectured extensively on the subject. He has appeared on both C-Span and the History Channel.