A House Divided
Lincoln, Civil War, and U.S. Presidents
A. Wilson Greene
A Campaign of Giants: The Battle For Petersburg, Vol 1
Airdate: 07/18/2018 @
12:00 pm

CST
A Campaign of Giants opens Greene's sweeping new three-volume history of the Petersburg Campaign, taking readers from Grant's crossing of the James in mid-June 1864 to the fateful Battle of the Crater on July 30. Full of fresh insights drawn from military, political, and social history, is destined to be the definitive account of the campaign. Scroll down to watch the program.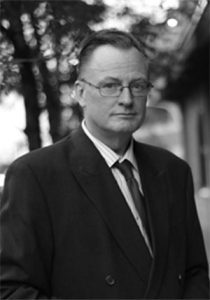 Bjorn Skaptason holds a M.A. in history from Loyola University Chicago.
He has published essays on Ambrose Bierce at Shiloh for the Ambrose Bierce Project Journal, on the United States Colored Troops in the campaign and battle of Brice's Crossroads for the West Tennessee Historical Society Papers, and in the Journal of the Illinois State Historical Society on The Chicago Light Artillery. A dealer in antiquarian books, Bjorn produces and guest hosts A House Divided for Author's Voice®, a live book discussion program streamed from Abraham Lincoln Book Shop, Inc. in Chicago.