A House Divided
Lincoln, Civil War, and U.S. Presidents
Brian Matthew Jordan
A Thousand May Fall
Airdate: 07/01/2021 @
3:30 pm

CST
In A Thousand May Fall, Pulitzer Prize finalist Brian Matthew Jordan returns us to the war itself, bringing us closer than perhaps any prior historian to the chaos of battle and the trials of military life. Creating an intimate, absorbing chronicle from the ordinary soldier's perspective, he allows us to see the Civil War anew–and through unexpected eyes.
At the heart of Jordan's vital account is the 107th Ohio Volunteer Infantry, which was at once representative and exceptional. Its ranks weathered the human ordeal of war in painstakingly routine ways, fighting in two defining battles, Chancellorsville and Gettysburg, each time in the thick of the killing. But the men of the 107th were not lauded as heroes for their bravery and their suffering. Most of them were ethnic Germans, set apart by language and identity, and their loyalties were regularly questioned by a nativist Northern press. This video had some technical issues and is not available.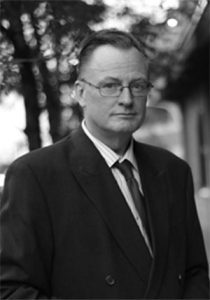 Bjorn Skaptason holds a M.A. in history from Loyola University Chicago.
He has published essays on Ambrose Bierce at Shiloh for the Ambrose Bierce Project Journal, on the United States Colored Troops in the campaign and battle of Brice's Crossroads for the West Tennessee Historical Society Papers, and in the Journal of the Illinois State Historical Society on The Chicago Light Artillery.
A dealer in antiquarian books, Bjorn produces and hosts A House Divided, a live book discussion program streamed from Abraham Lincoln Book Shop, Inc. in Chicago.