A House Divided
Lincoln, Civil War, and U.S. Presidents
David Blight
Frederick Douglass: Prophet of Freedom
Airdate: 01/25/2019 @
3:00 pm

CST
David Blight, Frederick Douglass: Prophet of Freedom, later ed., Signed on bookplate

$

37.50
Bjorn Skaptason talks with David Blight about his book, Frederick Douglass: Prophet of Freedom. Initially mentored by William Lloyd Garrison, Douglass spoke widely, using his own story to condemn slavery. By the Civil War, Douglass had become the most famed and widely travelled orator in the nation. In his unique and eloquent voice, written and spoken, Douglass was a fierce critic of the United States as well as a radical patriot. After the war he sometimes argued politically with younger African Americans, but he never forsook either the Republican party or the cause of black civil and political rights. Scroll down to watch the program.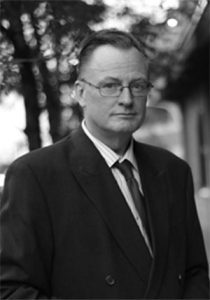 Bjorn Skaptason holds a M.A. in history from Loyola University Chicago.
He has published essays on Ambrose Bierce at Shiloh for the Ambrose Bierce Project Journal, on the United States Colored Troops in the campaign and battle of Brice's Crossroads for the West Tennessee Historical Society Papers, and in the Journal of the Illinois State Historical Society on The Chicago Light Artillery. A dealer in antiquarian books, Bjorn produces and guest hosts A House Divided for Author's Voice®, a live book discussion program streamed from Abraham Lincoln Book Shop, Inc. in Chicago.