Dr. Elizabeth Varon
Longstreet: The Confederate General Who Defied the South
Airdate: 11/21/2023 @
3:30 pm

CST
Dr. Elizabeth, Varon, Longstreet: The Confederate General Who Defied the South, 1st Ed, Signed on Bookplate

$

35.00
With Longstreet: The Confederate General Who Defied the South, Dr. Elizabeth Varon brings us the first biography in decades and the first to give proper attention to Longstreet's long post-Civil War career.
 Click on the book to learn more. Date and time are subject to change. Join our mailing list, follow us on Facebook or check back here to stay updated on A House Divided programs.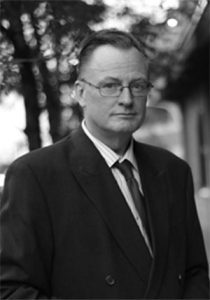 Bjorn Skaptason holds a M.A. in history from Loyola University Chicago.
He has published essays on Ambrose Bierce at Shiloh for the Ambrose Bierce Project Journal, on the United States Colored Troops in the campaign and battle of Brice's Crossroads for the West Tennessee Historical Society Papers, and in the Journal of the Illinois State Historical Society on The Chicago Light Artillery. A dealer in antiquarian books, Bjorn produces and guest hosts A House Divided for Author's Voice®, a live book discussion program streamed from Abraham Lincoln Book Shop, Inc. in Chicago.