George Saunders
Lincoln in the Bardo
Airdate: 03/03/2016 @
3:00 pm

CST
Daniel Weinberg talks with George Saunders about Lincoln in the Bardo.
From that seed of historical truth, George Saunders spins an unforgettable story of familial love and loss that breaks free of its realistic, historical framework into a supernatural realm both hilarious and terrifying. Willie Lincoln finds himself in a strange purgatory where ghosts mingle, gripe, commiserate, quarrel, and enact bizarre acts of penance. Within this transitional state–called, in the Tibetan tradition, the bardo–a monumental struggle erupts over young Willie's soul.
We have a signed, first edition available. Click in the thumbnail to learn more. Scroll down to watch the program.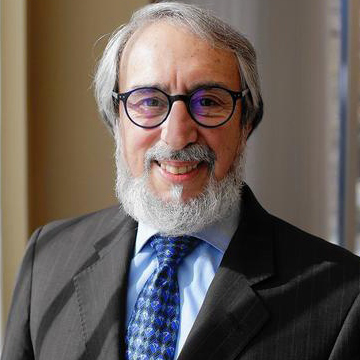 Daniel R. Weinberg, is president of the Abraham Lincoln Book Shop, Inc. The shop has an international reputation as experts in the buying, selling, appraisal and authentication of historical, literary, artistic, and museum properties etc., since 1938. He is also the founder of the Author's Voice®; interactive platforms designed to bring the experience of a book signing to any device in any place across the world. Daniel is co-author of Lincoln's Assassins: Their Trial and Execution and he has lectured extensively on the subject. He has appeared on both C-Span and the History Channel.