A House Divided
Lincoln, Civil War, and U.S. Presidents
Jon Meacham
And There Was Light: Abraham Lincoln and the American Struggle
Airdate: 10/24/2022 @
3:30 pm

CST
This is a tentative date. Please check back or subscribe to our email list  for the latest information.
This program airs live on the book shop's Facebook page. People who are not Facebook users can watch at that page, too. Shortly after the program, you can watch at your convenience on Facebook, YouTube or follow this link to Previous Shows, under the A House Divided tab above. 
With And Then There was Light: Abraham Lincoln and the American Struggle, Pulitzer Prize–winning biographer and #1 New York Times bestselling author, Jon Meacham chronicles the life of Abraham Lincoln, charting how—and why—he confronted secession, threats to democracy, and the tragedy of slavery to expand the possibilities of America.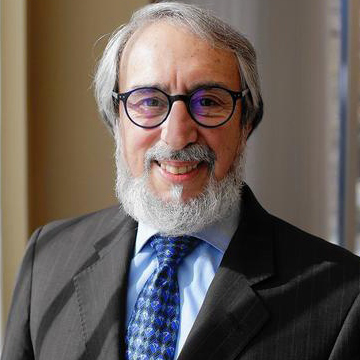 Daniel R. Weinberg, is president of the Abraham Lincoln Book Shop, Inc. The shop has an international reputation as experts in the buying, selling, appraisal and authentication of historical, literary, artistic, and museum properties etc., since 1938. He is also the founder of the Author's Voice®; interactive platforms designed to bring the experience of a book signing to any device in any place across the world. Daniel is co-author of Lincoln's Assassins: Their Trial and Execution and he has lectured extensively on the subject. He has appeared on both C-Span and the History Channel.