A House Divided
Lincoln, Civil War, and U.S. Presidents
Karen Cox
No Common Ground
Airdate: 04/12/2021 @
3:30 pm

CST
This program aired live on the book shop's Facebook page. In No Common Ground: Confederate Monuments and the Ongoing Fight for Racial Justice, Karen L. Cox examines the history of Confederate monuments.
There is little or no common ground when discussing Confederate monuments. Polarizing debates over their meaning have intensified into legislative maneuvering to preserve the statues, legal battles to remove them, and rowdy crowds taking matters into their own hands. These conflicts have raged for well over a century€"but they've never been as intense as they are today.
In this eye-opening narrative of the efforts to raise, preserve, protest, and remove Confederate monuments, Cox depicts what these statues meant to those who erected them and how a movement arose to force a reckoning.
Scroll down to watch the program.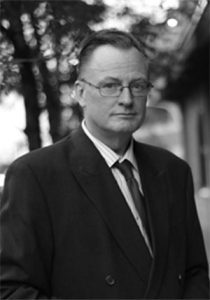 Bjorn Skaptason holds a M.A. in history from Loyola University Chicago.
He has published essays on Ambrose Bierce at Shiloh for the Ambrose Bierce Project Journal, on the United States Colored Troops in the campaign and battle of Brice's Crossroads for the West Tennessee Historical Society Papers, and in the Journal of the Illinois State Historical Society on The Chicago Light Artillery. A dealer in antiquarian books, Bjorn produces and guest hosts A House Divided for Author's Voice®, a live book discussion program streamed from Abraham Lincoln Book Shop, Inc. in Chicago.