A House Divided
Lincoln, Civil War, and U.S. Presidents
Roger Lowenstein
Ways and Means
Airdate: 03/24/2022 @
3:30 pm

CST
Roger Lowenstein reveals the largely untold story of how Lincoln used the urgency of the Civil War to transform a union of states into a nation. Through a financial lens, he explores how this second American revolution, led by Lincoln, his cabinet, and a Congress studded with towering statesmen, changed the direction of the country and established a government of the people, by the people, and for the people. Scroll down to watch the program.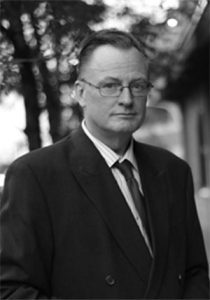 Bjorn Skaptason holds a M.A. in history from Loyola University Chicago.
He has published essays on Ambrose Bierce at Shiloh for the Ambrose Bierce Project Journal, on the United States Colored Troops in the campaign and battle of Brice's Crossroads for the West Tennessee Historical Society Papers, and in the Journal of the Illinois State Historical Society on The Chicago Light Artillery.
A dealer in antiquarian books, Bjorn produces and hosts A House Divided, a live book discussion program streamed from Abraham Lincoln Book Shop, Inc. in Chicago.