Timothy Smith
The Siege of Vicksburg
Airdate: 06/24/2021 @
3:30 pm

CST
This program airs live on the book shop's Facebook page. The book will ship in June, around the 20th. The book will come with a bookplate signed by Tim Smith.
In The Siege of Vicksburg: Climax of the Campaign to Open the Mississippi River, May 23€"July 4, 1863, noted Civil War scholar Timothy B. Smith offers the first comprehensive account of the siege that split the Confederacy in two.  The Siege of Vicksburg offers a new perspective and thus a fuller understanding of the larger Vicksburg Campaign.
Smith takes full advantage of all the resources, both Union and Confederate€"from official reports to soldiers' diaries and letters to newspaper accounts€"to offer in vivid detail a compelling narrative of the operations. Scroll down to watch the program.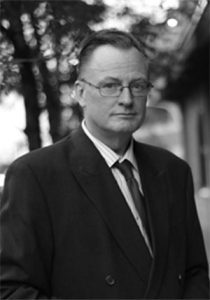 Bjorn Skaptason holds a M.A. in history from Loyola University Chicago.
He has published essays on Ambrose Bierce at Shiloh for the Ambrose Bierce Project Journal, on the United States Colored Troops in the campaign and battle of Brice's Crossroads for the West Tennessee Historical Society Papers, and in the Journal of the Illinois State Historical Society on The Chicago Light Artillery. A dealer in antiquarian books, Bjorn produces and guest hosts A House Divided for Author's Voice®, a live book discussion program streamed from Abraham Lincoln Book Shop, Inc. in Chicago.