Timothy B. Smith
Iron Dice of Battle & Bayou Battles of Vicksburg
Airdate: 11/29/2023 @
3:30 pm

CST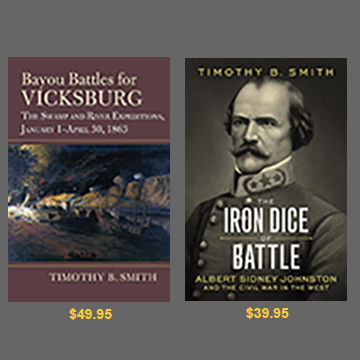 Timothy B. Smith joins us on A House Divided to talk about his two latest books, The Iron Dice of Battle: Albert Sidney Johnston and the Civil War in the West, and Bayou Battles of Vicksburg: The Swamp and River Expeditions January 1-April 30 1863. Scroll Down to Order.
The first work to survey Albert Sidney Johnston's life in detail in nearly sixty years, The Iron Dice of Battle builds on recent scholarship to provide a new and incisive assessment of Johnston's life, his Confederate command, and the effect his death had on the course of the Civil War in the West.
In Bayou Battles for Vicksburg, the latest volume in his five-volume history of the Vicksburg Campaign of the US Civil War,  Smith offers the first book-length examination of Ulysses S. Grant's winter waterborne attempts to capture the Confederate stronghold of Vicksburg, Mississippi.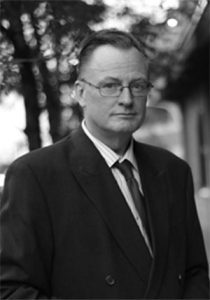 Bjorn Skaptason holds a M.A. in history from Loyola University Chicago.
He has published essays on Ambrose Bierce at Shiloh for the Ambrose Bierce Project Journal, on the United States Colored Troops in the campaign and battle of Brice's Crossroads for the West Tennessee Historical Society Papers, and in the Journal of the Illinois State Historical Society on The Chicago Light Artillery. A dealer in antiquarian books, Bjorn produces and guest hosts A House Divided for Author's Voice®, a live book discussion program streamed from Abraham Lincoln Book Shop, Inc. in Chicago.