A House Divided
Lincoln, Civil War, and U.S. Presidents
Timothy Smith
The Decision Was Always My Own: Ulysses S. Grant and the Vicksburg Campaign
Airdate: 12/18/2018 @
3:30 pm

CST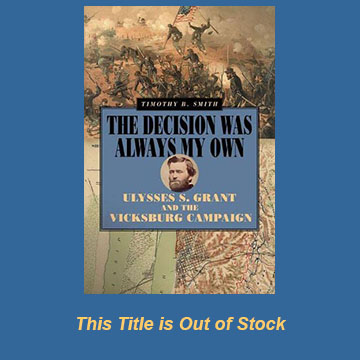 Timothy Smith
The Decision Was Always My Own: Ulysses S. Grant and the Vicksburg Campaign
Grant's nontraditional choices went against the accepted theories of war, supply, and operations as well as against the chief thinkers of the day, such as Henry Halleck, Grant's superior. Yet Grant pulled off the victory in compelling fashion. In the first in-depth examination in decades, Smith shows how Grant's decisions created and won the Civil War's most brilliant, complex, decisive, and lengthy campaign. Scroll down to watch the program.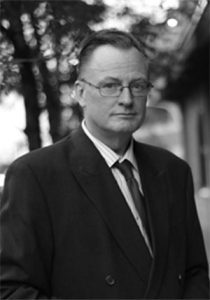 Bjorn Skaptason holds a M.A. in history from Loyola University Chicago.
He has published essays on Ambrose Bierce at Shiloh for the Ambrose Bierce Project Journal, on the United States Colored Troops in the campaign and battle of Brice's Crossroads for the West Tennessee Historical Society Papers, and in the Journal of the Illinois State Historical Society on The Chicago Light Artillery. A dealer in antiquarian books, Bjorn produces and guest hosts A House Divided for Author's Voice®, a live book discussion program streamed from Abraham Lincoln Book Shop, Inc. in Chicago.