A House Divided
Lincoln, Civil War, and U.S. Presidents
Brian Dirck and Ron Keller
The Black Heavens and Lincoln in the Illinois Legislature
Airdate: 12/07/2019 @
12:00 pm

CST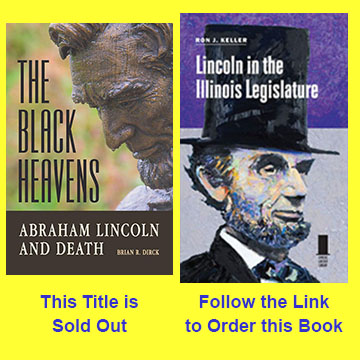 Dirck will talk about his book, The Black Heavens: Abraham Lincoln and Death. Going beyond the characterization of Lincoln as a melancholy, tragic figure, he investigates Lincoln's frequent encounters with bereavement and sets his response to death and mourning within the social, cultural, and political context of his times. Keller, with talk about his book, Lincoln and the Illinois Legislature.  Keller reassesses Lincoln's arguably lackluster legislative record during four terms in the Illinois House of Representatives to reveal how the underpinnings of his temperament, leadership skills, and political acumen were bolstered on the statehouse floor.
The Black Heavens is sold out.
Order Lincoln in the Illinois Legislature
Scroll down to watch the program.
Daniel Weinberg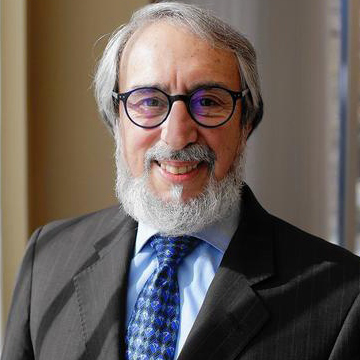 Daniel R. Weinberg, is president of the Abraham Lincoln Book Shop, Inc. The shop has an international reputation as experts in the buying, selling, appraisal and authentication of historical, literary, artistic, and museum properties etc., since 1938. He is also the founder of the Author's Voice®; interactive platforms designed to bring the experience of a book signing to any device in any place across the world. Daniel is co-author of Lincoln's Assassins: Their Trial and Execution and he has lectured extensively on the subject. He has appeared on both C-Span and the History Channel.