Sidney Blumenthal
A Self-Made Man
Airdate: 06/08/2016 @
12:00 pm

CST
Daniel Weinberg talks with Sidney Blumenthal about A Self-Made Man: The Political Life of Abraham Lincoln.
Based on prodigious research of Lincoln's record, and of the period and its main players, Blumenthal's robust biography reflects both Lincoln's time and the struggle that consumes our own political debate. This first volume traces Lincoln from his birth in 1809 through his education in the political arts, rise to the Congress, and fall into the wilderness from which he emerged as the man we recognize as Abraham Lincoln.
We have a signed, first edition available; click on the thumbnail to learn more. 
Host Daniel Weinberg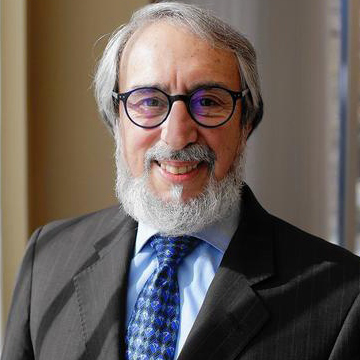 Daniel R. Weinberg, is president of the Abraham Lincoln Book Shop, Inc. The shop has an international reputation as experts in the buying, selling, appraisal and authentication of historical, literary, artistic, and museum properties etc., since 1938. He is also the founder of the Author's Voice®; interactive platforms designed to bring the experience of a book signing to any device in any place across the world. Daniel is co-author of Lincoln's Assassins: Their Trial and Execution and he has lectured extensively on the subject. He has appeared on both C-Span and the History Channel.