A House Divided
Lincoln, Civil War, and U.S. Presidents
William Styple
General Philip Kearny A Very God Of War
Airdate: 10/06/2022 @
3:30 pm

CST
This program airs live on the book shop's Facebook page. People who are not Facebook users can watch at that page, too. Shortly after the program, you can watch at your convenience on Facebook, YouTube or follow this link to Previous Shows, under the A House Divided tab above. 
William Styple's General Philip Kearney: A Very God of War The Life & Letters of General Philip Kearney is the culmination of fifty years of research by Styple. It presents the definitive life-story of Major General Philip Kearny, a battle soldier of five wars.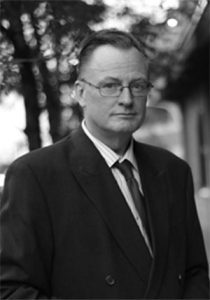 Bjorn Skaptason holds a M.A. in history from Loyola University Chicago.
He has published essays on Ambrose Bierce at Shiloh for the Ambrose Bierce Project Journal, on the United States Colored Troops in the campaign and battle of Brice's Crossroads for the West Tennessee Historical Society Papers, and in the Journal of the Illinois State Historical Society on The Chicago Light Artillery. A dealer in antiquarian books, Bjorn produces and guest hosts A House Divided for Author's Voice®, a live book discussion program streamed from Abraham Lincoln Book Shop, Inc. in Chicago.