Take a Break With History airs live on our Facebook Page, the first and third Friday of the month, at 1pm (C). If you can't watch live, visit the page when you'd like to watch. You can take a break with history anytime!
Noon Closing on Friday, September 29th
Abraham Lincoln Book Shop, Inc. will be closing at noon on Friday, September 29nd. The book shop will be open regular hours the following day, Saturday, the 23rd, from 10am to 4pm. ... Read More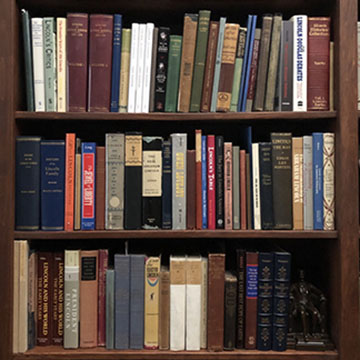 The Latest Book List, Catalog & ...
We endeavor to offer a new Book List every month, depending on our workload in the shop. The link to the latest list is below. The Catalogs are below the Book List. Below that, you will find our Bibliographies. Join our Email List or follow us on Facebook. You'll hear about the Book List, know who's coming on A House Divided ... Read More