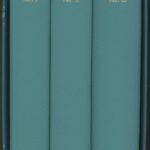 Confederate Currency, A Complete Set of the Straker Reverses
$2,500.00
A Complete Set of the Straker Reverses!
This product might require additional shipping/packaging charges. Should this be the case, we contact you before shipping your order.
Questions
Call (312) 944-3085 or email us here.
Description
A Complete Set if the Straker Reverses, designed to circumvent counterfeiting on Confederate Notes.
Pervasive counterfeiting had plagued the Confederacy throughout the war. Despite the efforts of the Congress of the Confederate States to punish counterfeiters, the Confederacy struggled with rampant inflation and a multitude of counterfeited tax receipts. In response, Christopher Memminger, the first Secretary of the Treasury for the Confederate States, approved the outsourcing of the manufacture of new printing plates to Great Britain for the backs of the 1864-issue Treasury Notes. S.G. Jamison, of his staff, wrote in a report that "The style is so different in the two countries", and so the new notes would be more difficult for counterfeiters to imitate.
The London firm of S. Straker & Sons was commissioned to these design plates. But they were never used due to their capture by a Union blockade boat. The plates then went missing, but after some seventy-five years the complete set of plates were discovered and the owner had a limited number of prints made from the plates, of which the present set is one. The plates were later donated to the Smithsonian's Department of Numismatics, so they will not be used again.
In excellent condition and quite desirable, especially in a complete set.
Confederacy Currency – The Straker Reverses.   Complete set of six: $5, $10, $20, $50, $100, and $500; printed in various colors. London, England: Chemicographed by S. Straker, (c1864).   8-1/2 x 3-5/6 in. Very scarce.