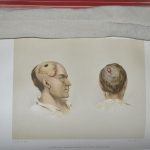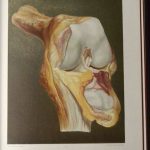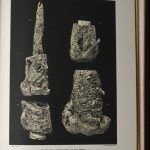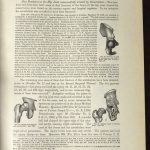 Joseph K. Barnes, The Medical and Surgical History of the War of the Rebellion, Cloth Edition
$5,500.00
Unusual to Find in this and Condition!
This product requires special shipping considerations. Shipping and insurance charges are additional.
Questions
Call (312) 944-3085 or email us here.
Reserve Item
Description
Joseph K. Barnes, The Medical and Surgical History of the War of the Rebellion, Cloth Edition is the basic source and elaborate compilation of reports and statistics on soldier's wounds and diseases, containing an abundant number of superb plates, maps, and diagrams, many in color; the text is exhaustive and most conclusive, remaining a true landmark in medical illustration.
The Federal Medical Department required all doctors to send in detailed reports on the wounds they encountered, including the requirement that samples must be included. The horrors of war provided surgeons with a multitude of complicated cases. Barnes, Lincoln's Surgeon General, attempted to quantify the medical knowledge so painfully gained, extensively illustrating case histories with chromolithographic plates. The set marked the first major government subsidy in publishing medical research, the only such official study to rival the expenditure for exploration surveys of the era.
Excellent; clean throughout; light scuffing, rubbing. One of the better sets we've encountered, unusual being in sound condition as many came apart because of their size.
(MEDICAL) Barnes, Joseph K., ed. THE MEDICAL AND SURGICAL HISTORY OF THE WAR OF THE REBELLION (1861-1865). Washington: 1875-88. Original green cloth; 6 volumes in 3 parts; profusely illustrated, numerous plates and charts, maps. [Eicher #763]